PotteryPaul Lorimer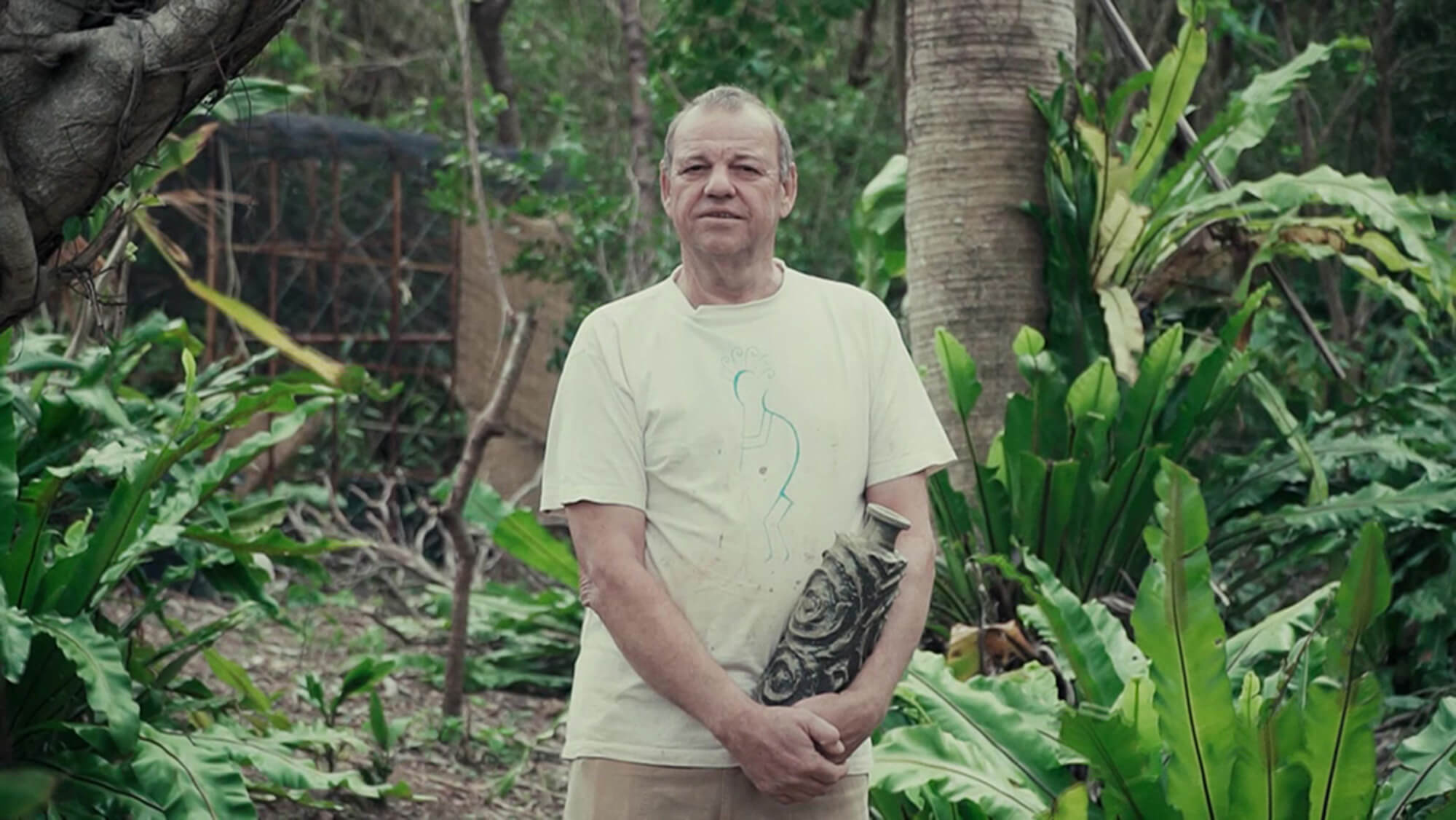 "I just like Okinawa.
The colors, nature and everything are very clear and intense.
Okinawa is very wild but there is the kindness of the people."
A potter, Paul Lorimer uses 100% natural clay from Okinawa and fires his own works. His pieces range from fermentation jars, cups, plates and to speakers made of clay. The fermentation jars he produces give AWAMORI, a distilled liquor specialty of Okinawa, a very smooth taste.

Paul, who is from New Zealand, has a permanent gallery in Kunigami District Motobu Town, in the northern part of Okinawa where subtropical plants grow. It is also where his workshop and handmade kiln is located.
With Okinawa shaped in vertical, Paul is able to gather clay he needs for his ceramics, from the north to the south on the island.
The soil gathered from various locations each have their unique characters, such as texture and colors. Making use of these features is the charm of Paul's pottery.
However, Okinawa's soil has a high shrinkage rate and it is difficult to handle. Though Paul defines Okinawa's soil as "mean", it is a testament of his ability as a potter to be able to master using such soil.

On another hand, Paul is also a scientist as he analyzes data from making fermentation jars for AWAMORI. For example, he studies how the clay and the method of firing and baking affect the fermentation of the sake. This research is done in collaboration with the local sake distiller, Sakiyama Shuzo. Since Paul loves sake, the desire to make good fermentation jars is strong.