Fashion DesignerKanna Yamauchi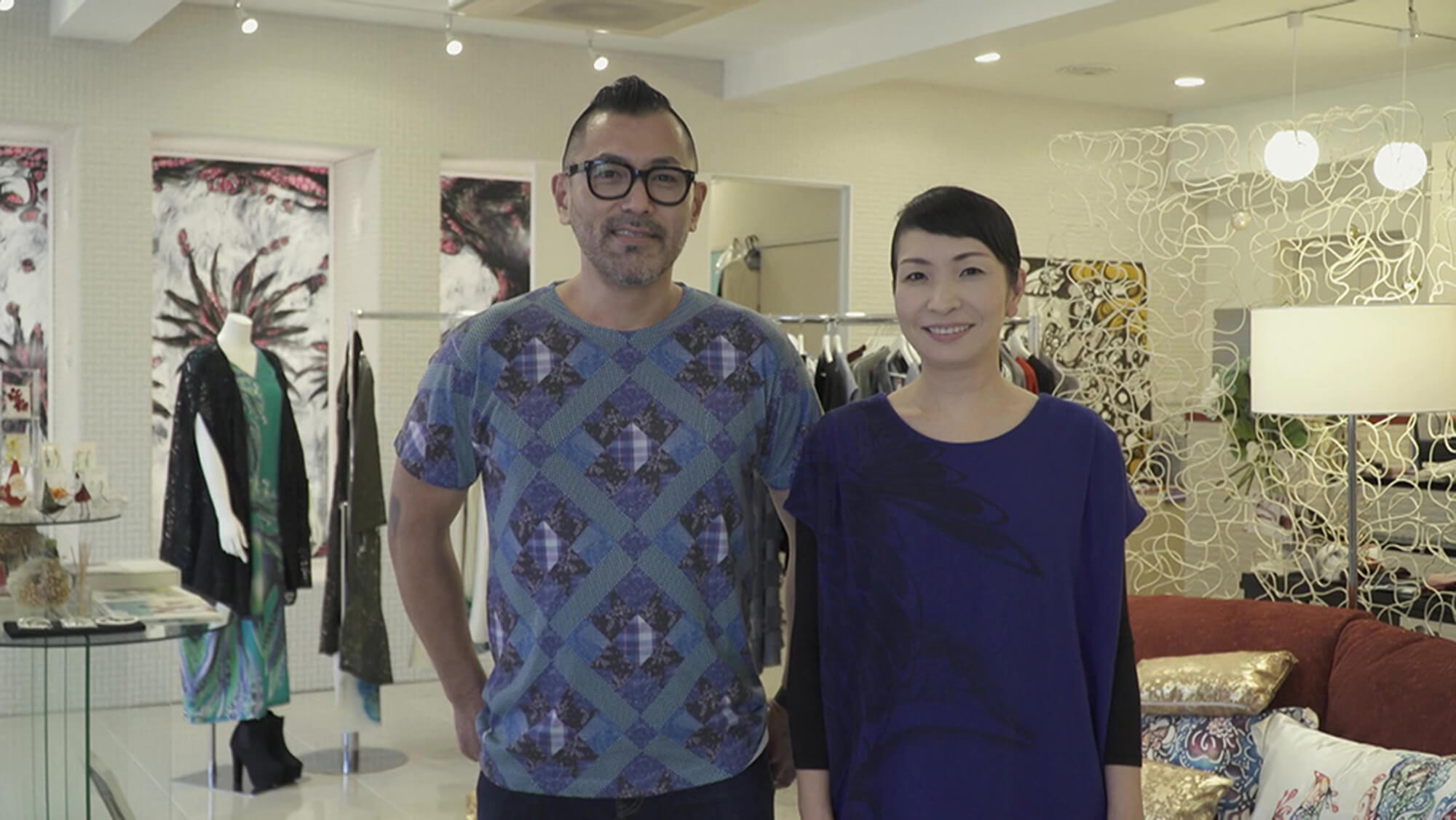 "Our biggest strength is that we can change our dyes and stencils to match our customers.
We go through like counselling with customers.
That back-and-forth is always so much fun."
Kanna Yamauchi, is the owner and designer of Okinawan apparel brand YOKANG.
She designs dresses to bring out each woman's individuality. The bold brilliance of the dyes and patterns is refreshing, and bright colors of the dyes are breathtaking. Her source of inspiration roots in Okinawa's traditional weaving and dyeing technique, BINGATA.

Naha city, Kohagura, is where her atelier and her brand's retail store YOKANG is located. YOKANG's trademark is bold designs and the magnified motifs of BINGATA dyeing. In hopes to bring out the beauty of the lines of the BINGATA's hand-cut stencils, Kanna discovered a new style of expression. Kanna explains, "the dye, colors, and patterns can be changed to suite the customer's taste. That's our strength."

In Okinawa's department store, Ryubo, an outdoor fashion show was held under the blue sky. Models from Paris Collection wore YOKANG's clothes and walked on the specially-built runway. This was yet another the moment when Okinawa's fashion brand, YOKANG, was introduced to the world.